Recently, I "attended" the Food Matters Live 2020 virtual conference. It was two days of listening to the top minds in the food industry discuss clean label food trends and consumer messaging.
Hopefully, next year the state of the world will be a little less volatile (looking at you, Covid), and this will be an in-person conference again in England.
But for now, I'm a-okay with attending these types of events online. In fact, minus a few technical blips here and there, it didn't feel like I missed out on much as a participant.
So after filling my notebook up with notes disguised as chicken scratch, here are some of my biggest takeaways from the conference.
Clean Label Food Trends & Plant-Based Ingredients Matter More than Ever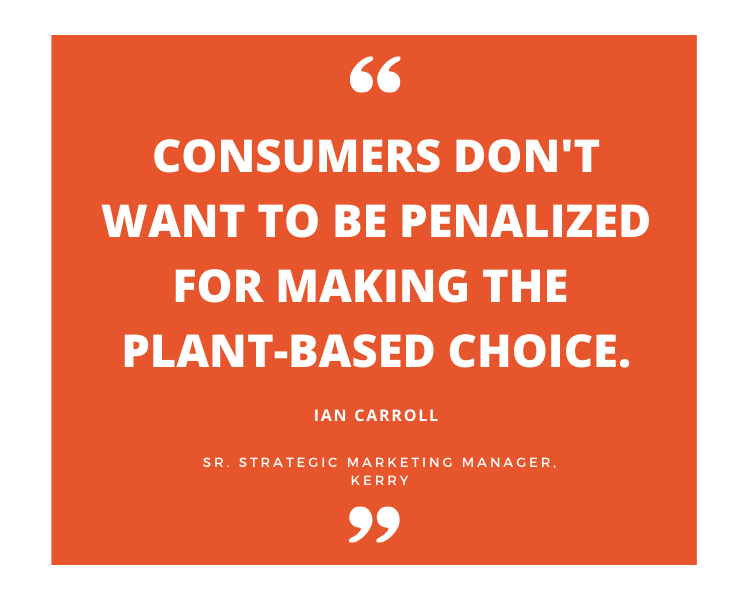 As I'm writing this, the Covid-19 pandemic is in full swing. Countries are in various states of lockdown. We're all facing a level of uncertainty regarding our health and those of our families.
So as people in the UK and elsewhere dust off their culinary skills, many turn to meal box delivery services to give them variety and diversity in their diets.
In addition to making this choice, consumers are steadily increasing their demand for prepackaged, plant-based foods with recognizable ingredients. This trend was a common theme mentioned throughout the conference.
To meet this demand, brands are shifting towards producing more prepackaged vegan products.
But others are still playing catch up when it comes to producing "processed natural foods." As a few panelists pointed out during the conference, people don't want to eat unpronounceable preservatives or plant-based products filled with tons of sugar and preservatives.
Now more than ever, consumers want simple ingredients and immunity-boosting foods.
And these people need to trust that what they're feeding their families is:
Pesticide-free, antibiotic-free
Without artificial ingredients
Focusing on the environment and animal welfare
Sourced responsibly
Showing transparency in the product's food supply chain
As Ian Carroll of Kerry said, "Consumers don't want to be penalized for making the plant-based choice." 
Right now, if someone wants to eat organic food with a small carbon footprint, it's going to cost more.
Brands in the food industry will ultimately have to figure out how to balance offering premium products without consumers feeling the pain in their wallets.
Old Ingredients Made New
Even though the conference was virtual, as audience participants, we could ask questions. An interesting one came up during the Retail Trends Spotlight: Nutrition for Health and Wellbeing discussion.
A viewer asked, "Will consumers look for more functionality in staple ingredients?"
The panel agreed that there was plenty of room for innovation for the members of the "old guard." Superfoods like turmeric, coconut, and resveratrol have gained popularity as people seek more nutritional and immunogenic benefits.
Brands will continue to find new uses for some of these foods while discovering ways to combine them with others. Food flavoring manufacturers can also help fill this gap by providing fresh ideas for companies wanting to experiment with different ingredients.
In the future, both groups will still have plenty of opportunities to reintroduce these foods to consumers.
Food Brands Still Struggle with Messaging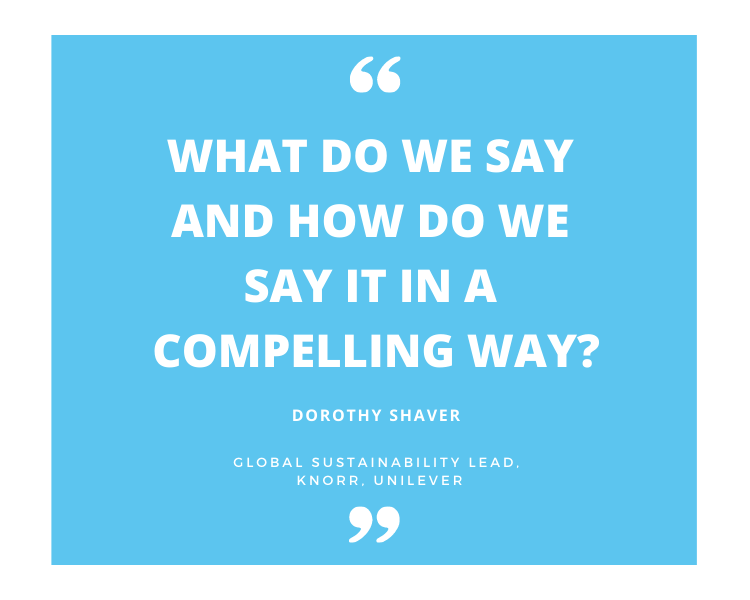 Storytelling matters. Tone matters. Both will make even more of a difference as brands take on the challenge of delivering the right message at the right time to consumers.
They don't want to overwhelm buyers, but they do want to give them the information they need to make a decision.
So the question becomes, as Dorothy Shaver, Global Sustainability Lead for Knorr, Unilever asked, "What do we say and how do we say it in a compelling way?"
In the discussion, Transparency 2.0: What can Food Brands do to Reinforce Trust?, this is one of the biggest questions food and beverage brands face.
They have to deliver marketing messaging in a limited amount of time, which encompasses what the consumer cares about: sustainability, sourcing, water consumption, etc.
And not every person cares about the same things. Some may make purchases from brands that focus on animal welfare. Other consumers might take into account where a company sources the ingredients to make their products. In their case, nothing goes into the basket if it contains any artificial additives and doesn't use sustainable resources. 
So the onus is on brands to succinctly show both value and purpose in their communication.
Breaking Through to Get at the Heart of What Consumers Want
Another issue with tackling sustainability messaging is how to navigate the inevitable greenwashing taking place as more and more products come into the market.
This struggle especially comes into play with eCommerce. It's becoming more difficult to break through and deliver this message to online shoppers.
Why? Many shoppers tend to repurchase products they've bought before, making it harder to introduce them to new items.
However, the panel's consensus was that brands have the opportunity to talk about how they're able to deliver on the clean label food trends consumers care about.
For example, almonds and avocados are ingredients requiring a large amount of water to grow. For brands, this would be a moment to explain to the consumer how they reduced the amount of water used in their food products.
I found this discussion to be incredibly insightful in understanding the current state of sustainability communication between consumers and brands.
Ultimately, brands will need to communicate with a singular purpose so as not to dilute their message. They'll have to unlock what makes the most sense to consumers.
Final Verdict
Food Matters Live was one of those conferences where you feel like you're back in college and listening to professors imparting their knowledge to a hungry group of students.
All in all, I give this two thumbs up. Fingers crossed that there's an opportunity to go in person next year.
Need help with your food or ingredient brand's digital content strategy?
You're in the right place. Let's talk about your next campaign.