There's a shift in content marketing, and I'm pretty jazzed about it. More companies are focusing on creating long-form SEO content. When it's done right and with the audience in mind, the results can exponentially benefit your food tech brand. 
When it's not, then you're stuck with weak copy. It won't do much to bring in leads or convert them, but it certainly takes up pixels on a screen.  
And as search engine algorithms shift towards user intent, it's even more important to produce quality content that serves your target audience. 
Especially when it comes to longer content. We're long past the days of optimizing solely for keywords. Now, content should focus more on personas and deliver a personalized experience to readers. 
What does Google Want From Your Long-form Content?
Since Google has over 85% of the market share and is the largest search engine, let's take a look at what it's looking for so you can create better marketing content.
There are several ranking factors involved in how Google rates sites. Backlinks, on-page elements, and of course, what's happening on the backend of the site. These are only some of the conditions used to decide which search results are shown to users.
But the world's biggest search engine also promotes sites providing answers based on user's search intent. Search intent generally falls into one of these four categories: informational, preferential/commercial, transactional, and navigational.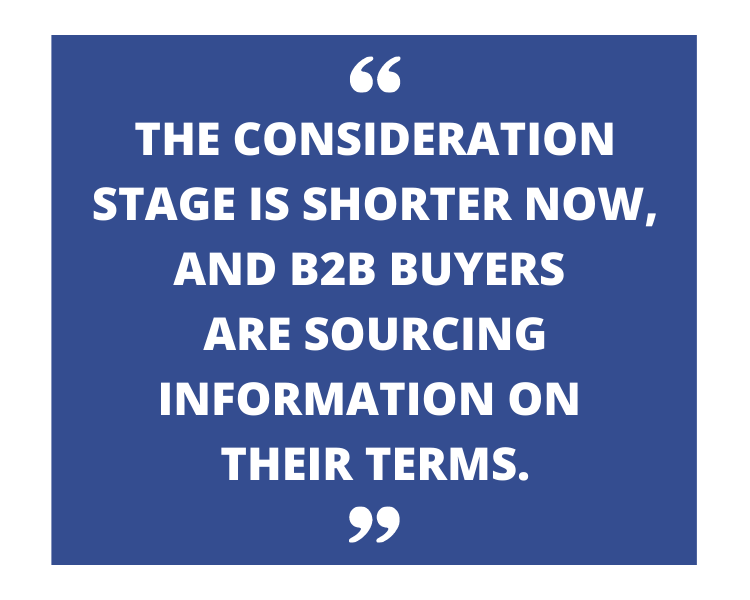 With Google's release of Rankbrain and BERT, it's forced content creators to focus more on quality, not quantity. Both use natural language processing and machine learning to understand the what behind the search and why.
Meet BERT
Bidirectional Encoder Representations, otherwise known as BERT, is a machine learning technique that deciphers the context behind search terms. It uses complex, predictive models to look at the words before and after a keyword to understand the user's intent.
And as it evolves, BERT's comprehension of the nuance behind human language keeps growing.
Meet Rankbrain
In 2015, Google's algorithm change introduced Rankbrain, and it changed the game for websites across the internet. It didn't matter how many keywords they used. What mattered was the relevance to the user's intent.
Rankbrain uses machine learning to figure out exactly what a person is searching for. It's using a series of complex equations to determine which results to display based on the user's previous online behavior.
What does this mean for you?
Well, for marketers relying on optimizing content for keywords, it would be wise to shift towards more topic-based content strategies. For example, take "bulk dry ingredients."
In the past, your company may have created several pieces around this concept, which led to a lot of repetitive, disconnected content.
Now with the advent of BERT and Rankbrain, approaching content based on the old strategy presents a few problems:
You're competing against your own content for the same terms you're trying to rank for because it's so similar.
You're not diversifying into other related topics.
You're more than likely covering a broad topic that doesn't address the user's true intent. 
You're probably not getting the inbound marketing leads you want because of #1-3.
Google has no idea which pages it needs to prioritize on your site because there aren't any linking signals to show crawlers where to go.
And if you've put resources into hiring copywriters to write long-form blog posts and other types of content without organizing it into topic clusters, it can tank your digital strategy. 
So now, taking the term "bulk dry ingredients," let's add some related topics. From there, these can be expanded on using other connected themes.
Main topic:Bulk dry ingredients
Related topics:
| | | |
| --- | --- | --- |
| Dehydrated fruit | Dehydrated vegetables | Powder |
| Toppings | Whole grain flour | Grain-free flour |
| Bulk bread flour | Freeze-dried fruit | Organic dried herbs |
| Dried Beans | Seasoning | |
Now we're getting somewhere.
Instead of packing your website with similar blog posts or landing pages and limiting its reach, you're creating several pieces and casting a wider net. Each part of the cluster correlates with your pillar and answers queries with more precise information.
Why Long-form SEO Content Benefits Your Business
There's some debate about the starting point for long-form content, but the minimum falls between 700-2000 words. Once you go past this, each of those words needs to work harder to keep people's attention.
For content ticking past 3000 words, it typically receives around 77% more referral traffic. Backlinks from other quality sites signal to the search engines that you're creating valuable content for its users.
Leading to:
Higher Click-through Rates (CTR)
When you're producing content Google feels like its users would benefit from, it'll lead to more impressions. Content providing relevant information appears at the top of the search results, leading to a higher CTR.
Decreased Bounce Rates
People hitting your site will stick around if it's worth their while. According to research done by Brafton, B2B sites have a higher bounce rate of about 61.04%. B2C bounce rates hover around 54.24%. So the goal is to create engaging, in-depth blog posts, case studies, and other long-form content that keep people on the site and clicking through to other pages.
More Conversion Opportunities
The consideration stage is shorter now, and B2B buyers are sourcing information on their terms. As they're evaluating companies, prospects are more inclined to reach out to the sales team. And sustainable food brands giving people a well-rounded view of their products and services have a greater chance of converting them into customers.
Search engine optimized content is great for helping people find your site, but the journey will be a hard one if keywords are your only motivator.
Long-form Content Establishes You as an Authority
Who doesn't want to be seen as the person or company buyers turn to? As people educate themselves about your products and services, they want details about their benefits and unique differentiators.
And since you're creating content optimized for user intent, you're increasing the chance of becoming seen as the authority by:
Answering Your Audience's Questions
There's always a new angle to take on trends or a simpler way to accomplish a task. And since Google reports that 15% of search queries are new, businesses have an opportunity to jump in and fill this content gap.
Here are a few ways to give people answers that directly address their needs wherever they are in the decision-making process.
Serving Content in Different Forms
Good, bad, or indifferent, we all digest information differently. Some prefer watching videos, and others want to read through documentation. When it comes to establishing your ingredient or food brand as an authority, consider creating longer posts and downloadable high quality content such as white papers, case studies, and eBooks in addition to blog posts.
Give your audience multiple outlets to learn about your business and its products.
How to Improve Your Company's SEO Content
Effective, search engine optimized content can't happen without first understanding its purpose and your reader. Here are a couple of ways to enhance new and existing content.
Optimize Content for Devices
Think about how people search. Desktop and mobile searches are different from voice queries.
For instance, if you're searching for the "best music equipment stores in Atlanta" on your phone, this is reminiscent of stilted language. You could also think of it as "robot speak."
On the other hand, a voice search for the same thing would probably go something like this, "Which music stores sell Bluetooth speakers and amplifiers?" Voice searches tend to be longer, more conversational, and possibly include slang.
It's, well, natural language. And your content needs to be optimized for these types of searches.
Analyze Your Current Content
If you already have a site with underperforming content, go through and assess where the weak points are as part of your inbound content marketing strategy.
Do you have any articles that are light on substance? Maybe it's time to give them an update using these suggestions:
Add in charts, graphs, and other visuals to create a story
Include statistics and quotes to elaborate on existing posts
Reference and link to higher performing content  
Add case studies, reports, and other business examples to highlight products or services in action
Compare it with any successful pieces-those bringing in organic traffic, quality leads, and conversions.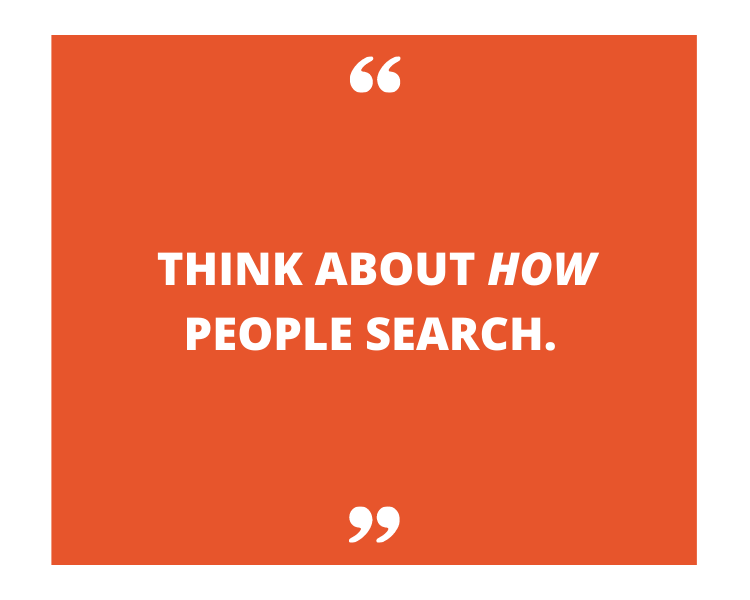 Notice how there was no mention of dumping a bunch of keywords into underperforming posts. Yes, your content needs to include some, but they need to be used sparingly and naturally. And no matter how many keywords you use, it won't convince readers that you know what you're talking about.
But compelling insights and hard data will.
Is the Future in Longer Content?
Long-form content isn't going anywhere. People want access to comprehensive information to guide their purchases. But they're also seeking substance. Deliver value with any new content your company produces and keep looking for new ways to optimize existing pieces.
Need help with your food or ingredient brand's digital content?
You're in the right place. Let's talk about your next campaign.