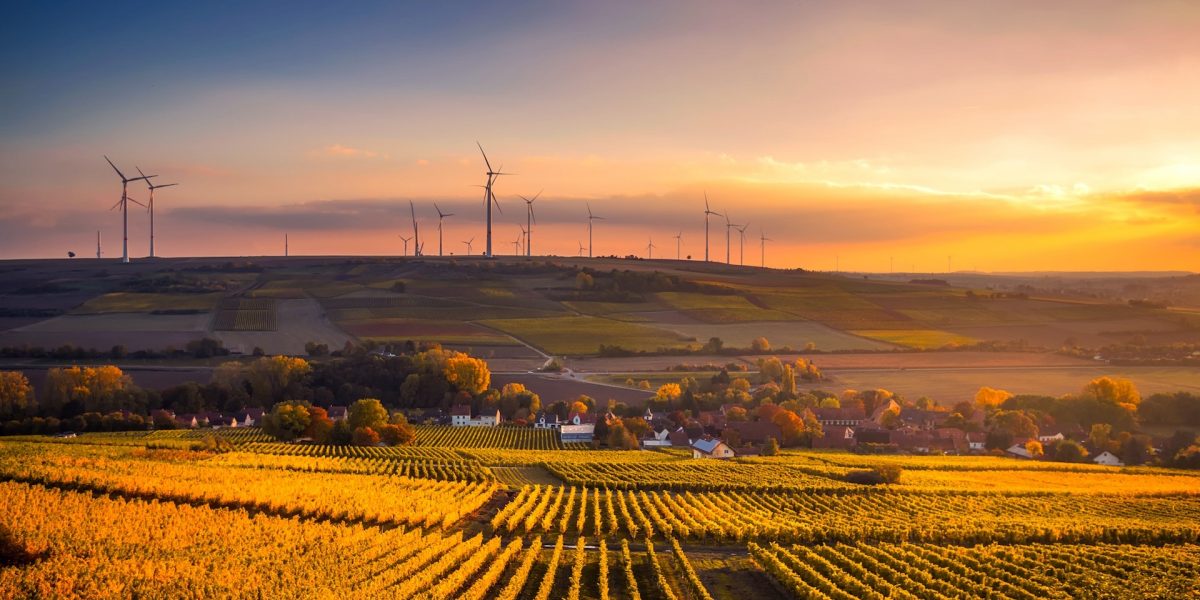 A few days ago, I listened to an episode of the Table Talk podcast from Food Matters. They interviewed Michelle Coluccio, International Sales Director at Connoils, producer of specialty oils and oil powders.
While listening to the podcast, Michelle said something that stuck out. It inspired this post.
"They [manufacturers] want a story that they can make relatable to their client base as well. And they want to be able to show that, "I understand where this is coming from, and I want to give you the best quality ingredients I can give."

She's right.
Manufacturers look for ingredient suppliers who care about ethical food production, sustainability, and share their customer's values.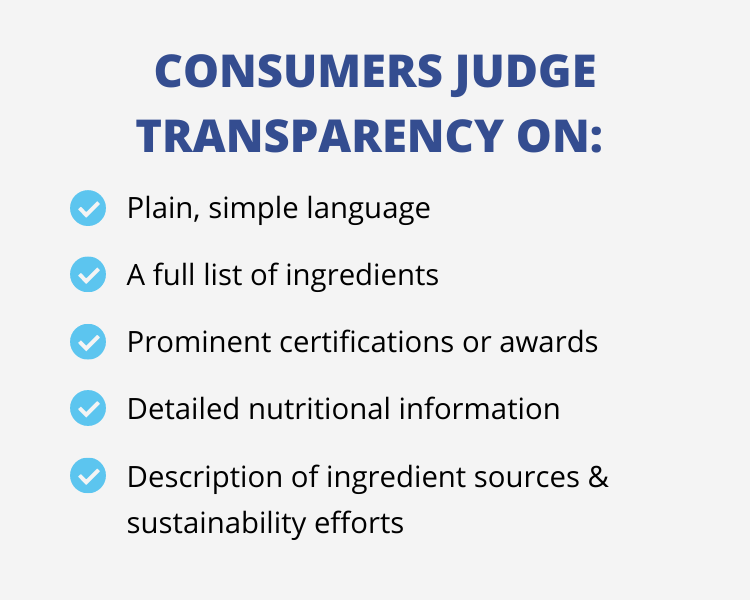 Customers Care About Eco-friendly Practices
Consumer demand for transparency is only growing. They want to buy from brands that partner with suppliers that follow environmentally friendly business practices. In the 2020 report, Transparency Trends: Omnichannel Grocery Shopping from the Consumer Perspective, 69% of shoppers wanted more information from manufacturers about products sold online versus in stores.
According to the report, people judge the level of transparency by: 
Plain, simple language 
A full list of ingredients 
Prominent certifications or awards
Detailed nutritional information
Description of ingredient sources & sustainability efforts
People expect to have a clear understanding of where their food comes from. And your company is part of the story.
Combining Marketing and Sustainability
As ingredient suppliers, you need to use sustainability as a marketing tool as you reach out to prospective customers. Food and beverage manufacturers base their decision to partner with you on several things.
The most important being how well your story intertwines with their own.
It serves as proof to the customer. You'll deliver on your promise that what they're eating and drinking is healthy, produced ethically, and the farmers and harvesters are treated humanely.
From your website to your social media marketing it all needs to reflect this promise in the story of your products. Show how each part of your supply chain reflects both the brand and their end customer's values.
Here's an example of a company that incorporated sustainability into a larger story about its supply chain.
The Dutch supermarket chain, Albert Heijn, used QR codes to answer customer's questions about where their juice came from. They approached their juice bottler, Refresco. In turn, they contacted their orange supplier, Louis Dreyfus Company Juice, to find the exact groves where the oranges originated.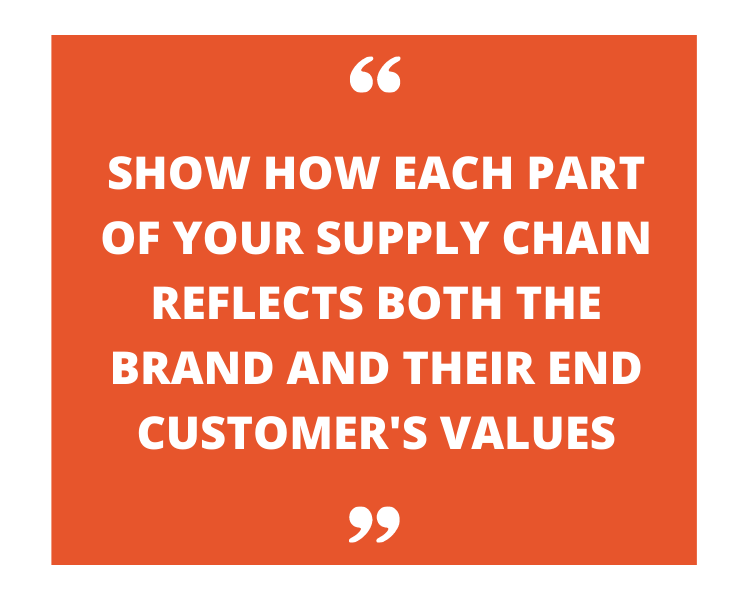 Customers in the Netherlands were soon using the QR codes to see what percentage of their juice came from the 29 certified-sustainable orange groves in Brazil. In appreciation for the work they did, they sent selfies to Brazilian orange growers.
This tactic connected the ingredient to the bottle of juice. Imagine how delighted Albert Heijn's customers were. They were drinking juice sourced using sustainable agricultural and organic farming practices.
The company was able to prove that they heard and understood their values.
Use Sustainability Messaging to Show Responsible Business Practices
Part of building sustainability into your marketing is to take an active role in addressing environmental and social issues — even when it affects your own business.
For years, ice cream company Ben and Jerry's was one of the leaders charging towards transparency in labeling and ingredients.
In 2017, they encountered negative reports about the herbicide glyphosate levels in their products. They didn't explain it away. Ben and Jerry's faced it head-on. They used it as an opportunity to address how they planned on using more sustainable suppliers moving forward.
"…Despite this work [towards sustainable production], we were disappointed to learn that recent testing in the United States and Europe revealed trace levels of the commonly-used herbicide glyphosate in several of our flavors. Disappointed, but not totally surprised. Glyphosate is one of the most widely used herbicides in agriculture and is everywhere – from mainstream food, to natural and organic food, and even rainwater–and that's the issue."
But simply saying trace levels are in everything is not a strategy."

They laid out a plan to use only organic dairy. The ice cream brand also made it a goal not to source any ingredients using glyphosate-dried crops by 2020.
Ben and Jerry's used their customer's values to bring in more suppliers who also share and practice them.


Are You Walking the Walk?
It's one thing to talk about how your ingredients come from sustainable sources. But how are you meeting the demands of manufacturers who want you to prove it?
Look for ways to use sustainability as a marketing tool to tell your products' story. Let your marketing show how your company is paving the way towards a better world for future generations.
Need help telling the the story of your ingredients?
You're in the right place. Let's talk about your next campaign.