Homepages get a lot of love. But what about the pages between the homepage and checkout? Not focusing on optimizing them creates leaks in your funnel. These leaks ultimately frustrate your prospects who made it to your site.
Half of the B2B buyers believe the e-commerce supplier sites they visit don't live up to their expectations.
So this post will be part tough love. Part warm hug. But it's all to help you create an online experience your potential customers want to stick around for.
Addressing the (dis)ease of ordering
Most B2B buyers use digital channels to identify and evaluate new suppliers. Once they've narrowed their list to the vendor they want to buy from, the B2B buying process should be as easy as it is on a B2C website.
But a third of buyers say otherwise.
They've encountered issues with site functionality, impacting their ability to purchase and overall customer experience. The problems don't stop there. Many current buyers report experiencing confusing checkout processes and difficulties making repeating orders on supplier sites.
Naturally, this leads to abandoned carts and moving on to third-party sites like Amazon or other marketplaces with more streamlined ordering. But for the 74% of those abandoned carts, 63% are recoverable.
Eliminating cart friction points
Before making random changes to the cart experience, you have to understand where the holes are on the page and isolate friction points affecting the B2B buying journey like:
Unexpected fees
Are additional product, shipping, or other fees not shown until a person is ready to buy? One study revealed that users check product pages' shipping costs before adding them to their cart.
Furthermore, 21% of shoppers abandoned their cart because they couldn't see the total before checking out.
The fix?
Ensure your product pages clearly displays any associated costs with their order. Buyers will see the total value and not experience sticker shock once it's time to complete their purchase.
Usability issues
Performance issues, like slow page load times, site crashes, and other bugs, send users running in the other direction.
Brian Massey, founder of Conversion Sciences and author of "Your Customer Creation Equation," points out:
"Over-developed websites are slow to load. This directly impacts conversion rates. No matter how cute the treatment, if your home page requires a "Loading" message, you're probably in trouble."

The same applies to the rest of your site, especially at the point of sale.
The fix?
Running usability tests on your cart page reveals the hurdles people run into during checkout. Sites like UserTesting, UsabilityHub, and Lookback give you the tools to see where people are getting stuck. With this data and feedback, you can optimize the page to remove these barriers and increase your conversion rate.
Limited payment/shipping options​​​​​​​
​​​​​​​By the time a business buyer is ready to make a larger purchase of $5000 or more, they will have spent around three hours conducting research. Once they're on their client portal or checkout page, they expect to see flexible payment and shipping options available.
The fix? 
Put those payment and delivery options front and center. Give potential buyers all the information they need to purchase, so they aren't digging for it once it's time to buy. These interruptions lead to buyer frustration that leads them to rethink their decision to buy from you.
Lack of personalization
Buyers want a more personalized experience. A Twilio study found that over half of consumers were more likely to become repeat buyers after having a personalized shopping experience online. For years, B2C retailers have capitalized on providing personalized product suggestions and recommendations.
Meanwhile, B2B suppliers are leaving their buyers wanting more. As Peter Reinhardt, former CEO of Twilio Segment, noted:
"Personalization, which was once only offered by the world's most cutting edge companies, is now a basic expectation for consumers. They want the brands they interact with to be available on multiple channels and to remember who they are, where they're coming from, and what their preferences are. Put simply, in today's world, brands that cannot deliver true personalization will lose customers and revenue to those that can."

The fix? 
Supplier sites have to provide buyers with a seamless customer service experience that emulates what they find in online B2C stores. Give visitors the ability to see specific payment and delivery terms and recommendations based on their account and previous orders. As a bonus, your supplier site can optimize the buying process based on the visitor's role within their organization.
Smoothing out these friction points for your visitors benefits you two-fold by increasing conversions and the likelihood of repeat orders. But there are still other website issues bothering B2B buyers.
Clearing up website/product inaccuracies
Product inaccuracies, incorrect details, and missing information make people nervous. And when customer confidence wavers, dissatisfaction increases. According to Sana Commerce, 37% of buyers' orders are affected by product errors-a 9% increase since 2019.
These order issues cause a ripple effect across procurement team's organizations because they have to:
Spend hours resolving incorrect orders because of inaccuracies.
Call suppliers directly to complete order fulfillment because of missing information.
Address issues affecting their supply chain because of #1 and #2.
Contradictory information is another problem B2B customers point out as affecting their online experience. When pricing, inventory, and specifications don't match expectations, it chips away at consumer confidence. Gartner uncovered that these contradictions decreased the chances of a customer making a large purchase by almost 160%.
This only widens the gap as supplier sites aren't keeping up with the flood of increasingly younger buyers who prefer little to no interaction with a sales rep. They want their buying journey to be self-driven. These decision-makers want to know that the information they're seeing is accurate and current. Sites that don't deliver give B2B buyers more reason to go to a competitor who will.
Delivering the truth 
For suppliers to regain consumer confidence, they must have systems in place to provide correct, trustworthy information. But the key is not to overwhelm buyers with too much of it.
As Paul Graham, co-founder of Y Combinator, said:
"Overall, the web is pretty sloppy, but an online store can't afford to be."
Buyers have more choices than ever. And B2B marketers who can provide them with the "truth" of their products will give buyers enough confidence to complete their purchase and return for more. Doing this means:
Making it easy for customers to self-educate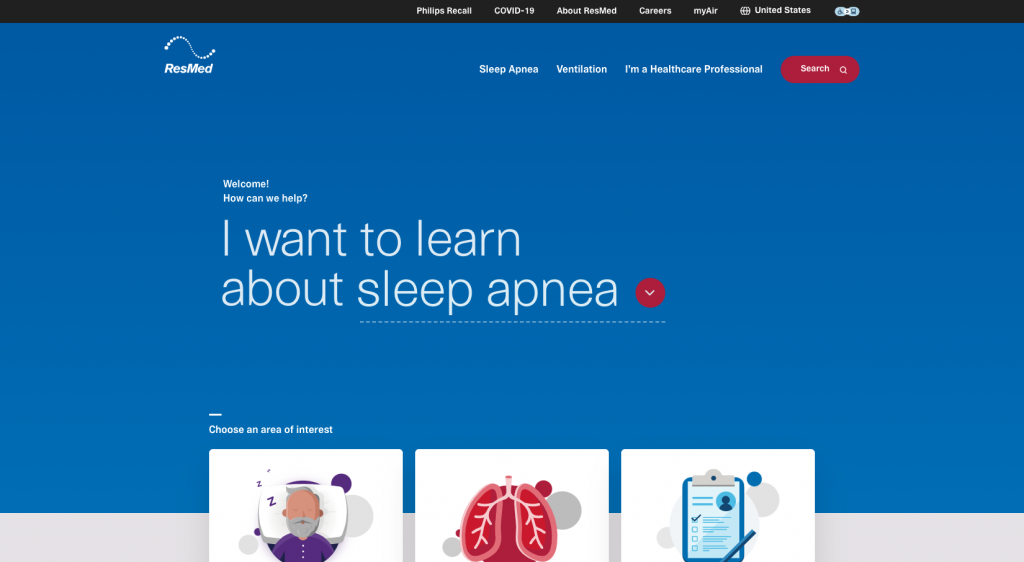 Medical equipment supplier, Resmed enables consumers and health professionals to learn independently about devices to treat respiratory conditions. Visitors can self-segment themselves as soon as they land on the site. Once the user makes their selection, they're taken to the corresponding landing page. From there, visitors have access to easy-to-understand product details in several formats.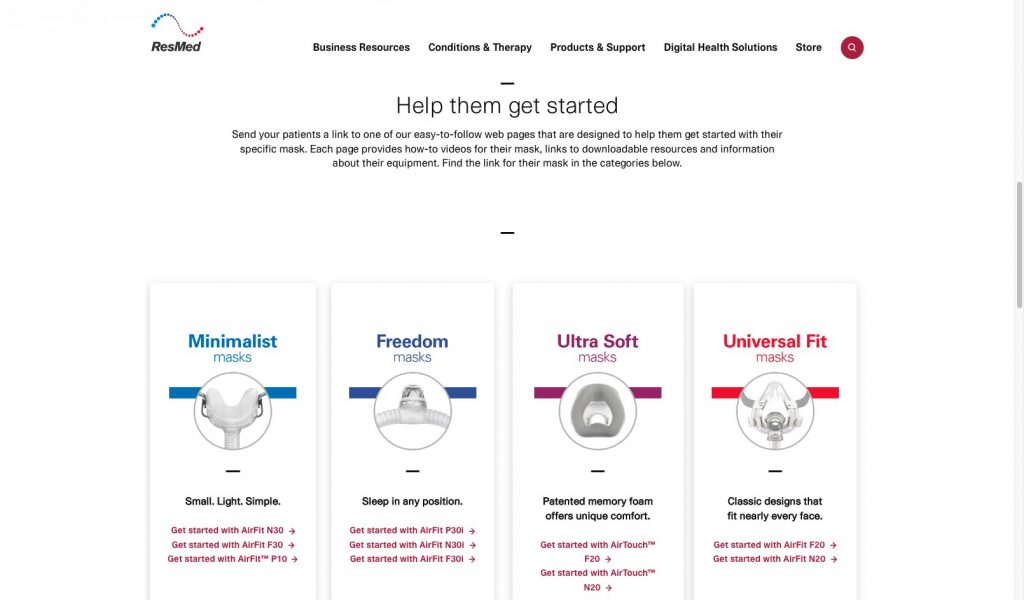 RedMed empowers medical professionals to educate patients using product-specific landing pages featuring articles, how-to videos, and various other resources. They ensure professionals and patients have the information they need to feel secure in ResMed's devices.
Update product description pages in real-time
Clarion Safety provides product and workplace safety signage and labels for consumers to purchase directly from the site. Their product pages provide availability and pricing, which update automatically based on the type and quantity selected.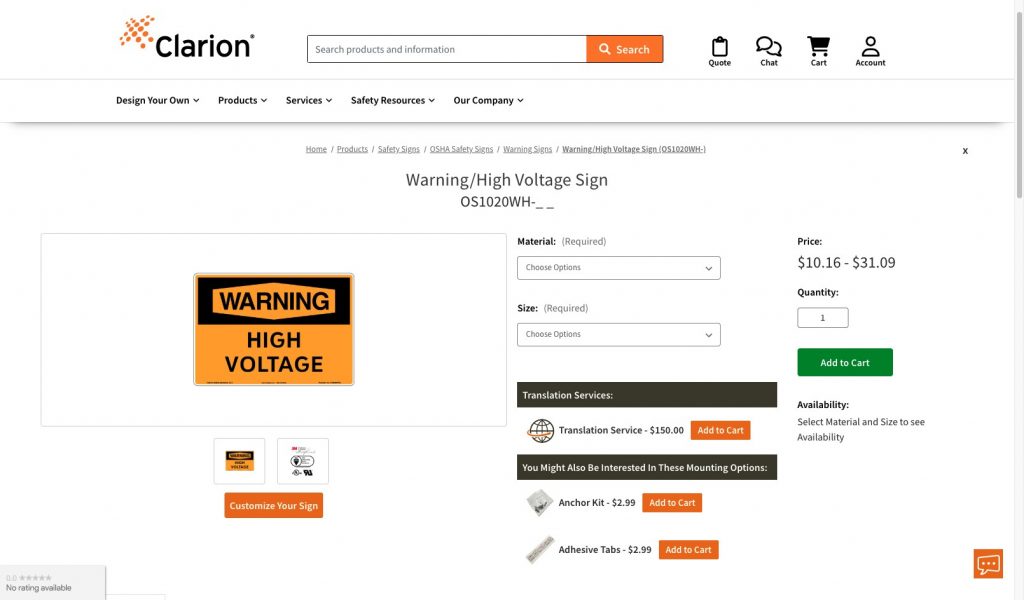 Site visitors can also see estimated lead times, removing lingering questions about when goods are set to go out. For procurement teams, this transparency reduces much of the friction found on sites without real-time inventory updates.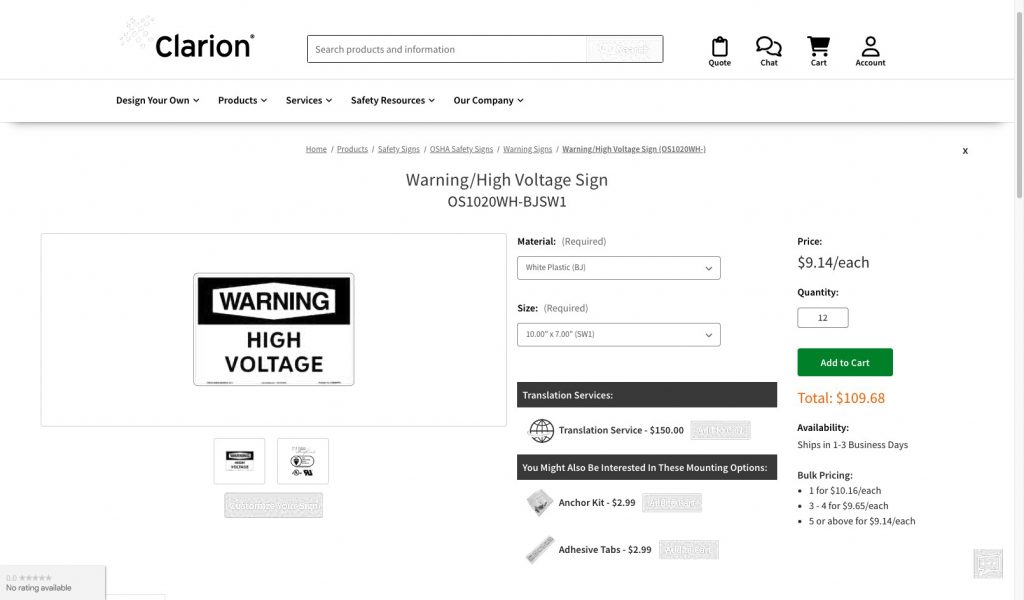 By anticipating your customer's needs online, managing and strengthening the B2B buyer relationship becomes easier. When people feel like they're getting an optimal experience online, they're more likely to stick with a supplier, even if it costs them more. Focus on evaluating what is happening on your site that could contribute to your visitor's frustration when they want to buy.
Leave B2B buyers satisfied by delivering better experiences
Every day organizations make hundreds of purchasing decisions. Impressing your prospective B2B customer online starts and ends with delivering a stellar buying experience. Your homepage, product, checkout pages, and everything in between are opportunities to make each interaction with your site seamless.
Sales and marketing teams have to approach this by prioritizing efficiency, speed, and self-education for today's B2B buyer. By doing so, people won't be inclined to click the third most used element on websites-the back button.